If you have received a new or replacement EBT card and need help activating your card, we can help. In this post, we will review the EBT card activation process and provide you with the phone number and website for EBT Card Activation by state.
Once you have activated your card and created an online account, you can log in and view your account information, including balance, transaction history and change your pin.
Additionally, we will provide you with important information regarding your EBT card, including what you can buy with your card, grocery stores that take EBT online, restaurants that take EBT, and when your EBT benefits will be deposited onto your card.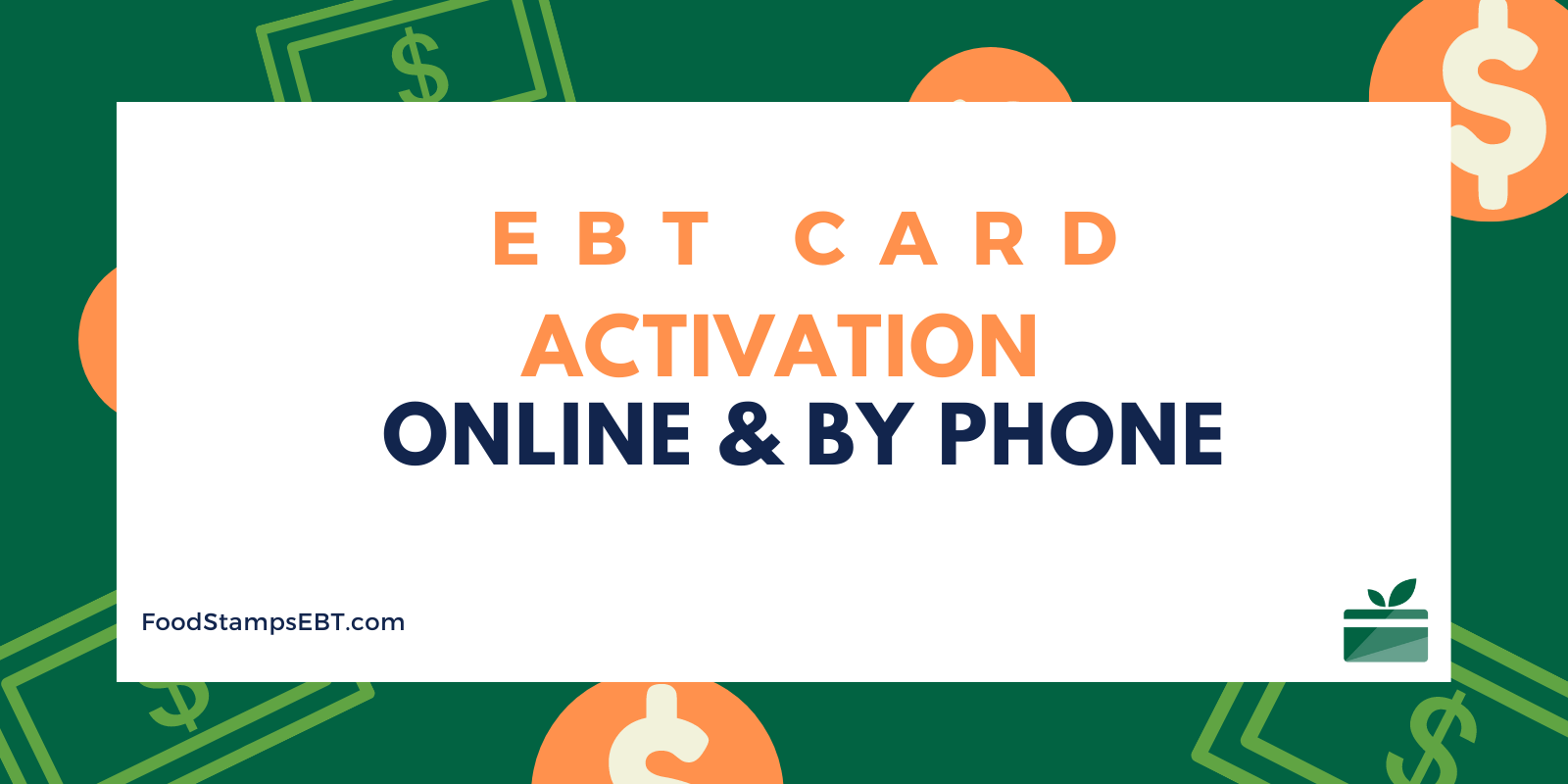 Table of Contents:
What is EBT Card?
How to Activate Your EBT Card
EBT Card Activation by State
Can I use my EBT card without a PIN?
What can I buy with my EBT Card?
Can I use SNAP EBT to Buy Groceries Online?
What Fast Food Places Take EBT/Food Stamps/SNAP?
Get Amazon Prime for $5.99 with SNAP EBT Card
When are food stamps posted on EBT Card?
What is EBT Card?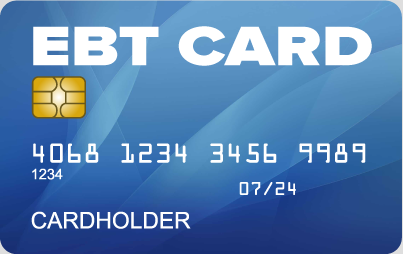 Electronic benefits transfer (EBT) is used by state agencies to distribute SNAP, TANF, WIC, and other government assistance benefits.
EBT cards look just like a credit or debit card and work similarly.
Once you are approved for food stamps or one of the other programs listed above, you will receive your benefits each month on an EBT Card.
SNAP EBT cards can be used at any eligible retailer in any state. For example, a Maryland SNAP recipient can use their EBT card at a SNAP-eligible California farmers market or grocery store.
How to Activate Your EBT Card
In order to use your EBT card, you must first call the EBT customer service hotline to activate your card.
Alternatively, you can also go online to activate your card.
Additionally, to begin using your card, you will need to select a Personal Identification Number – or PIN.
You will be required to enter this PIN whenever you make a purchase using your EBT card.
To activate your EBT card, call the number below for your state or click on your state's EBT card name to be taken to the website to activate your card.
Once your card is activated, you may use your EBT food benefits to purchase food at any participating food store or your cash benefits to make purchases.
Your EBT food or cash benefit will remain available and accessible on your EBT card for at least 274 days from the date they were issued.
EBT Card Activation Online and by Phone (All 50 States)
Can I use my EBT card without a PIN?
No. Your EBT Card will not work without your PIN. If you forget your PIN or want to change your PIN at any time, the EBT Card number above for your state.
You will be asked to provide certain information for security purposes.
You may also change your PIN at most food stamps offices.
What can I buy with my EBT Card?
Your EBT card works like a debit card. It can be used to purchase food at grocery stores, convenience stores, and some farmers' markets and co-op food programs.
The USDA, which runs the food stamps program has a strict guide on what you can and cannot buy with SNAP benefits.
Here is the list of food items you are allowed to purchase with your SNAP Benefits card:
fruits
vegetables
meats, fish, poultry
deli meats and steak
dairy products
breads
cereals
seeds and plants that produce food for the household
soft drinks
candy
cookies
snack crackers
ice cream
energy drinks (must have a nutrition label)
live seafood, such as lobster, fish, and shellfish
pumpkins (as long as they are edible)
birthday cakes (the non-edible piece of the cake cannot exceed 50 percent)
bakery items
Here's what you CANNOT buy with your SNAP benefits:
Alcoholic beverages
tobacco products
hot food (prepared for immediate consumption)
Nonfood items
pet foods
soaps
paper products
medicines and vitamins
household supplies
grooming items
cosmetics
Can I use SNAP EBT to Buy Groceries Online?
If you are an EBT Cardholder, you can now use your EBT card online to buy groceries for delivery!
In January 2017, the United States Department of Agriculture (USDA) announced the selection of seven retailers for the initial launch of the SNAP Online Purchasing Pilot (Amazon, Dash's Market, Fresh Direct, Hy-Vee, Inc., Safeway, ShopRite, Walmart Stores Inc., and Wright's Markets).
In April 2019, the online purchasing program was launched in the state of New York, with Walmart, Amazon, and Shoprite as the participating retailers.
In March 2020, the USDA expanded its Online Purchasing Pilot to other states in response to the COVID-19 pandemic.
As of November 2021, 47 states and the District of Columbia have been approved to allow SNAP EBT cardholders to use their benefits online to buy groceries.
For a list of which groceries stores accept EBT online in your state, see our post on: Where You Can Shop for Groceries Online.
What Fast Food Places Take EBT/Food Stamps/SNAP?
The Restaurant Meals Program (RMP) is a federal program that enables qualified elderly, disabled, and homeless food stamps recipients to buy food at authorized restaurants. Any state or county can enroll in the Restaurant Meals Program.
The purpose of the program is to help expand food access to those who do not have a place to store and cook food, who may not be able to prepare food or who don't have access to a grocery store.
Not all states participate in the RMP.
Currently, the Restaurant Meal Program is running in the following states:
California
Arizona
Illinois
Maryland
Michigan
New York
Rhode Island
If you don't live in a state that has been approved to offer the RMP, you cannot use your SNAP EBT card at restaurants.
Unlike federal requirements that allow you to use your EBT card at grocery stores in different states, you have to live in RMP state to use your EBT card at approved restaurants.
Get Amazon Prime for $5.99 with SNAP EBT Card
If you have a SNAP EBT Card, you can now sign up for Amazon Prime EBT Discount and get all the great benefits that come with Prime membership, at a fraction of the cost.
Amazon wants to make Amazon Prime membership more affordable to low-income households.
The regular Amazon Prime membership is $12.99 a month. However, if you have an EBT Card, you can get Prime Membership for $5.99. That's over 50% off the regular price.
The table below shows how the EBT and Medicaid discount on Amazon Prime compares to the other Amazon Prime memberships.
| | | |
| --- | --- | --- |
| Amazon Prime Membership | Price | Full Prime benefits |
| Amazon Prime month-to-month | $12.99/mo. | ✓ |
| Amazon Prime annual | $119/yr. | ✓ |
| Prime Student (monthly) | $6.49/mo. | ✓ |
| Prime Student (annual) | $59/yr. | ✓ |
| Amazon Prime EBT/Medicaid cardholders | $5.99/mo. (max. 4 yrs.) | ✓ |
Sign up for Amazon Prime Discount
When are food stamps posted on EBT Card?
When your food stamps benefits are posted varies by state.
Below is the schedule by state. Click on your state to see your EBT Deposit schedule.
If your state is not listed, it means we are working on posting the schedule soon.
District of Columbia
Hawaii
Idaho
Illinois
Indiana
Iowa
Kansas
Kentucky
Louisiana
Maine
Maryland
Massachusetts
Michigan
Minnesota
Mississippi
Missouri
Montana
Nebraska
Nevada
New Hampshire
New Jersey
New Mexico
New York
North Carolina
North Dakota
Ohio
Oklahoma
Oregon
Pennsylvania
Rhode Island
South Carolina
South Dakota
Virginia
Washington
West Virginia
Wisconsin
Wyoming
Once your benefits are deposited into your account, you can begin using them with your Alabama EBT card to purchase eligible food items. For a full list of approved food items, see the Food Stamps Eligible Food List here.
EBT Card Activation Summary
We hope this article on EBT Card Activation was helpful.
If so, we encourage you to share this article with anyone who may also find it helpful by using the "Share this" button below.
If you have additional questions about the EBT Card Card or food stamps, please leave those in the comments section below. We are here to help you!
Be sure to check out our other articles about SNAP and EBT, including:
Free Admission with EBT in all 50 States
How to check ebtEDGE balance
ConnectEBT card balance
What you can buy with an EBT Card
How much in food stamps can I get?