If you have just been approved for Food Stamps and issued a SNAP EBT Card, you are probably wondering – What Can I buy with EBT Card? We can answer that question for you.
In this post, we will provide the list of eligible food stamps items, including what you can and cannot buy with your EBT Card.
Table of Contents:
What Can I buy with EBT Card?
List of Eligible Food Stamp Items – FAQs
Food Stamps Fraud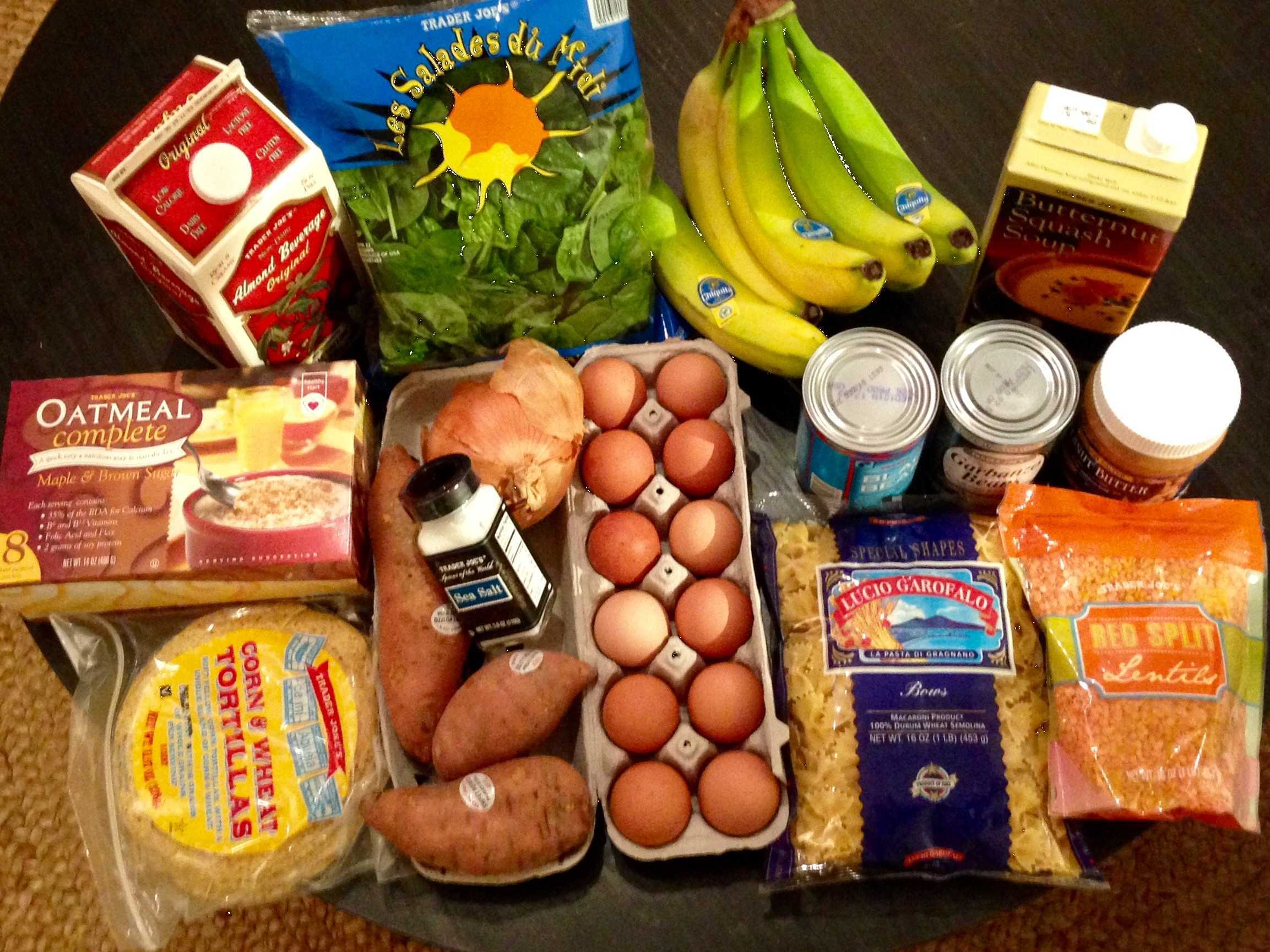 What Can I buy with EBT Card?
Once you are approved for food stamps, you will receive your benefits each month on a plastic card called an EBT (electronic benefits transfer) card.
The EBT card works like a debit card. They can be used to purchase food at grocery stores, convenience stores, and some farmers' markets and co-op food programs.
The food stamps program no longer issues paper coupons.
There is a list of items you can buy with your card.
For obvious reasons, food stamps fraud is a serious crime and can land you in jail (see video below).
The USDA, which runs the food stamps program has a strict guide on what you can and cannot buy with SNAP benefits.
Anyone telling you otherwise will land you in trouble. Avoid people who try to trade your card for other items, that's also illegal.
Here is the list of food items you are allowed to purchase with your SNAP Benefits card:
fruits
vegetables
meats, fish, poultry
deli meats and steak
dairy products
breads
cereals
seeds and plants that produce food for the household
soft drinks
candy
cookies
snack crackers
ice cream
energy drinks (must have a nutrition label)
live seafood, such as lobster, fish, and shellfish
pumpkins (as long as they are edible)
birthday cakes (the non-edible piece of the cake cannot exceed 50 percent)
bakery items
Here's what you CANNOT buy with your SNAP benefits:
Alcoholic beverages
tobacco products
hot food (prepared for immediate consumption)
Nonfood items
pet foods
soaps
paper products
medicines and vitamins
household supplies
grooming items
cosmetics
List of Eligible Food Stamp Items – FAQs
We usually get questions from our readers about specific food items so we have provided answers to the most frequently asked items.
Can you buy energy drinks with food stamps?
Energy drinks that have a nutrition label are eligible foods.
However, energy drinks that have a supplement facts label are classified by the FDA as supplements and are therefore not eligible under food stamps rules.
Can you purchase pumpkins with food stamps?
Pumpkins are edible and eligible for purchase with SNAP benefits.
However, inedible gourds and pumpkins that are used solely for ornamental purposes are not eligible.
Can I buy gift baskets (like Easter Baskets) with EBT?
Yes, you can purchase gift baskets with food stamps.
However, gift baskets that contain both food and non-food items are not eligible for purchase with SNAP benefits if the value of the non-food items exceeds 50 percent of the purchase price.
Can you buy a birthday or Ice Cream cake with EBT?
Items such as birthday and other special occasion cakes are eligible for purchase with SNAP benefits as long as the value of non-edible decorations does not exceed 50 percent of the purchase price of the cake.
Can you buy Vitamins, Supplements, and Power Bars with SNAP EBT?
Here's what you need to know: The eligibility of vitamins and supplements, power bars, energy drinks, and other branded products, the primary deterrent is the label chosen by the manufacturer to conform to FDA guidelines:
Items that carry a nutrition facts label are eligible foods
Items that carry a supplement facts label are classified by the FDA as supplements and are therefore NOT eligible
If you are still confused about what is eligible and not eligible under SNAP rules, here is a simple way to look at it:
Generally, items that are not eligible include:
Food products that contain alcohol or tobacco products
Items that are not intended for human consumption (e.g., paper products, pet foods, etc.)
Foods sold hot at the point-of-sale
Vitamins and supplements
Food Stamps Fraud
Not a single month goes by without people and business owners being arrested for participating in Food Stamps fraud.
Use your card for what it was intended for and don't let anyone convince you to purchase anything that is not on the approved list or use the card for anything that it was not intended for.
There are a lot of sting operations organized by local law enforcement agencies to catch SNAP Card fraud.
Also, once you are caught in food assistance fraud, you will be banned from ever getting any more benefits.
See the video below for a sting operation that landed 39 people in jail for SNAP fraud.
Your EBT card might not automatically block these purchases!
If you're using your EBT card at a store, and plan on also buying items that are not on the list above, you should separate your orders and pay for them separately.
Do not rely on your EBT card or the cashier to separate these items out.
Even if you didn't mean for it to happen, you can still face penalties if one of these purchases goes through on your EBT card.
What Can Happen
If your EBT card is used to buy items that are not on the eligible list and you are caught, your state's food stamps agency will set up a hearing to determine whether or not you broke the law.
You will continue to get your benefits until the hearing.
If they finds that you used your EBT card to buy banned items, the penalties are very serious.
First, any money spent on banned items will need to be paid back. You can also lose your benefits for:
3 months the first time
1 year the second time, and
2 years every time after that
Summary
We hope this post on "What can I buy with EBT" was helpful.
If your question was not answered and are still having trouble with eligible food stamps items, please let us know in the comments section below.
Be sure to check out our other articles about SNAP and EBT, including: