What are food stamps and how do they work?
What are Food Stamps?
The food stamps program, also known as the Supplemental Nutrition Assistance Program (SNAP) helps people buy the food they need for good health. The aim of the program is to fight hunger and help move people forward to self-sufficiency.
The program is funded by the federal government through the United States Department of Agriculture (USDA) and administered by the states.
Who Can Apply for Food Stamps?
People who don't have a lot of money as long as they meet program rules.
Most adults age 18 to 49 with no children in the home can get SNAP for only 3 months in a 3-year period. The benefit period might be longer if the person works at least 20 hours a week or is in a job or training program. Some adults might not have to work to get benefits, such as those who have a disability or are pregnant.
Where Can I Use Food Stamps?
SNAP benefits are given to you each month on a plastic card called an EBT (electronic benefits transfer) card, which works like a debit card. Paper coupons are no longer used. They can be used to purchase food at grocery stores, convenience stores, and some farmers' markets and co-op food programs.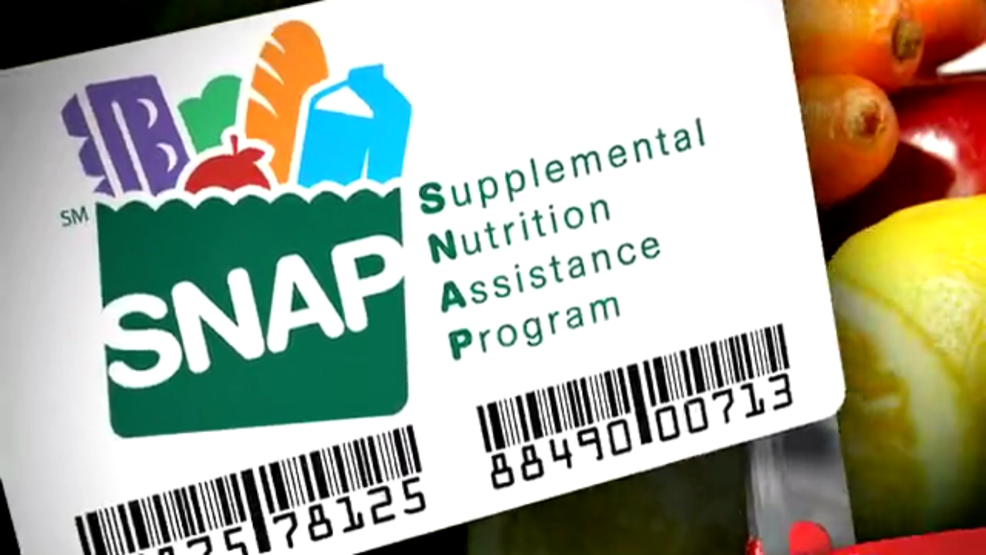 How Much Money Can You Make and Qualify for SNAP?
The following chart gives a general idea of the amount of money (income) most people or families can get and still qualify for SNAP.
Maximum monthly income limits
Family size
Monthly amount
of income allowed
1
$1,670
2
$2,264
3
$2,858
4
$3,452
5
$4,046
For each additional person, add:
$594
How Much In Food Stamps Will I Recieve?
The following chart gives a general idea of the monthly food stamps allocation you are likely to receive if you are approved for benefits.
Maximum Monthly SNAP Amount

| Family size | Monthly SNAP amount |
| --- | --- |
| 1 | $192 |
| 2 | $353 |
| 3 | $505 |
| 4 | $642 |
| 5 | $762 |
| For each additional person, add: | $144 |
We hope you found this brief explanation of the food stamps program and eligibility helpful.