(Last updated on 3/12/19)
The Tennessee EBT card (also called Benefits Security Card) is a debit card that is used to deliver food stamps payments and Families First benefits to those who are eligible in the state of Tennessee. If you've been approved for Food Stamps (SNAP Benefits), your monthly payment will be deposited onto your EBT Card, which you can then use at eligible stores to buy items on the Approved Food List.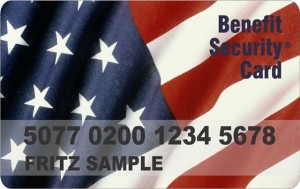 How To Check Your Tennessee EBT Card Balance
There are three ways you can check the balance on your card.
Check EBT Card Balance By Phone
You can check Tennessee EBT balance over the phone by calling 888-997-9444.
Check EBT Card Balance Online
You can check the Tennessee EBT card balance online. Click here.
Check EBT Card Balance On Last Receipt
You can also check the balance on your EBT Card by looking at your last purchase receipt. The balance current balance information is always displayed on the last receipt you received from your recent purchase.

Approved EBT Food List
Find out what you can buy with your food stamps/EBT Card. See the Tennessee EBT food list.
For the Tennessee EBT Customer Service, call 1-888-997-9444