If you are currently receiving EBT or Medicaid benefits, you can get Amazon Prime for just $5.99. That's more than a 50% discount on the current monthly price of $12.99! In this post, we will show you how to sign up for this amazing deal for SNAP, TANF, WIC or Medicaid recipients.
If you don't have an EBT or Medicaid card, you can still sign up for the 30 days free Amazon Prime trial. Also, see our post on how to shop on Amazon with your EBT Card for delivery.
This post about Amazon Prime Discount for EBT and Medicaid will cover:
Is Amazon Prime Worth it?
What is Amazon Prime Discount for EBT and Medicaid?
How to Sign up for Amazon Prime Medicaid discount
Amazon Prime FAQs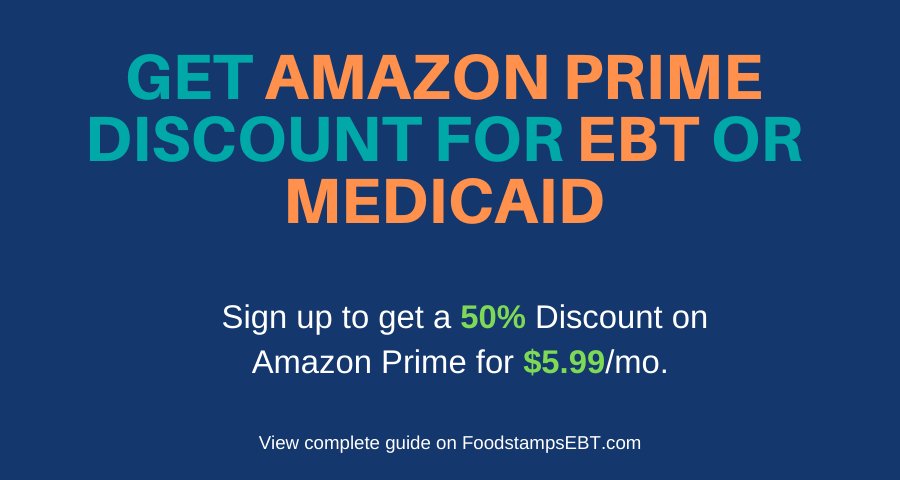 Is Amazon Prime Worth It?
If you talk to members of Amazon Prime, many of them swear by how much they love their prime membership. Here's are the top reasons why:
Free one-day shipping

The biggest draw for many consumers is the expedited shipping. After providing two-day shipping for years, Amazon Prime customers can now get millions of items in just one day.
If you like to shop online and care about fast shipping, it does not get any better than Amazon Prime.
You also get to choose different free delivery options:
Unlimited One-Day Delivery on millions of eligible items at no extra cost.
Unlimited Same-Day (Evening Delivery) on eligible items to eligible zip codes at no extra cost.
No-Rush Delivery provides 3-5 business day delivery with a promotional credit to use another time on Amazon. You can choose this if you don't need your item fast.
Without Prime membership, you can get free delivery from Amazon, but you need to spend at least $25 and it needs to be on eligible items.
That's why signing up for Prime membership is a no brainer if you order frequently from Amazon and know you will not meet the $25 free shipping minimum all the time.
Amazon Prime Video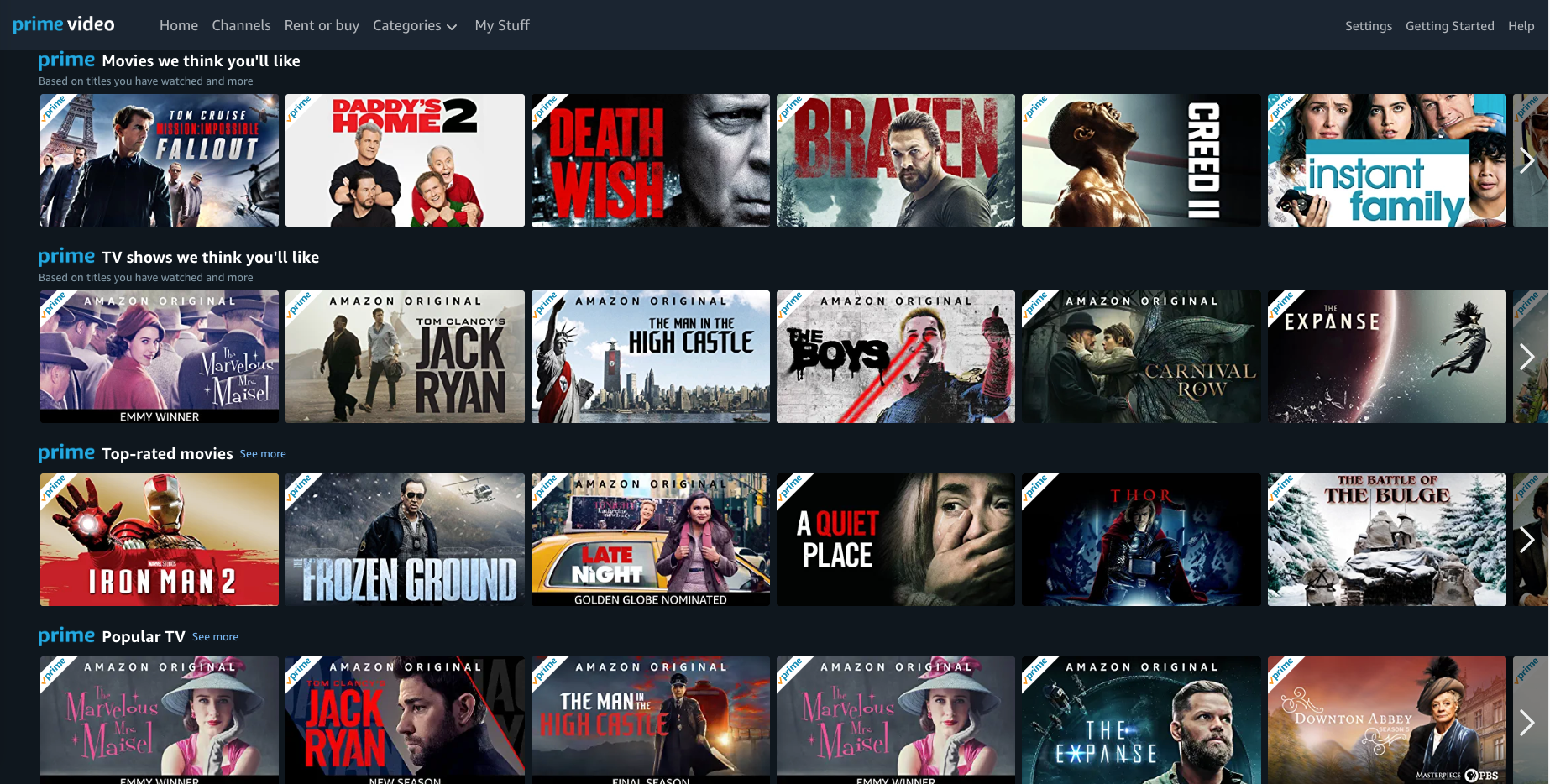 Prime members gain access to a growing library of award-winning Amazon Originals, a catalog of popular movies and television programs, and a host of live events.
Amazon Prime also makes it easy to sign up for more than 100 partner channels, including Showtime and AT&T's HBO and Cinemax, IFC, AMC Network's Shudder, and Britbox – and watch them all in one place.
Prime Video membership alone is $8.99 a month. However, you get it for FREE with your Amazon Prime membership.
Amazon Prime Music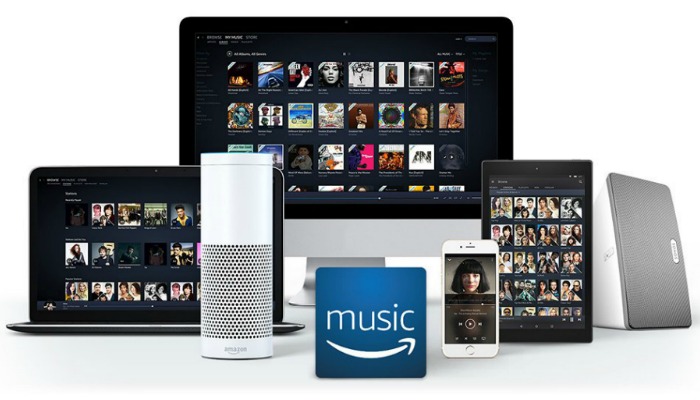 For music lovers, Amazon offers Prime Music, providing unlimited ad-free access to more than 2 million popular songs and hundreds of Prime playlists.
With Prime Music, you can listen to your songs online, using their app, on an Echo and can even create your own playlists of your favorite hits.
Amazon Prime members also get discounts on Amazon Music Unlimited, which offers more than 50 million songs at $7.99 per month for Prime subscribers, a 20% discount off the regular price.
You can also try Amazon Music Unlimited for 4 Months for $0.99 (yes, 4 months for 99 cents).
Twitch Prime

Amazon also offers benefits for gaming enthusiasts via Twitch, the world's leading live streaming platform for gamers.
Twitch.TV users who link their Amazon Prime account get a free Twitch channel subscription each month and exclusive access to free gaming content.
Members also receive exclusive discounts on preorder games.
You may not be into video gaming, but is someone in your household?
Amazon Fresh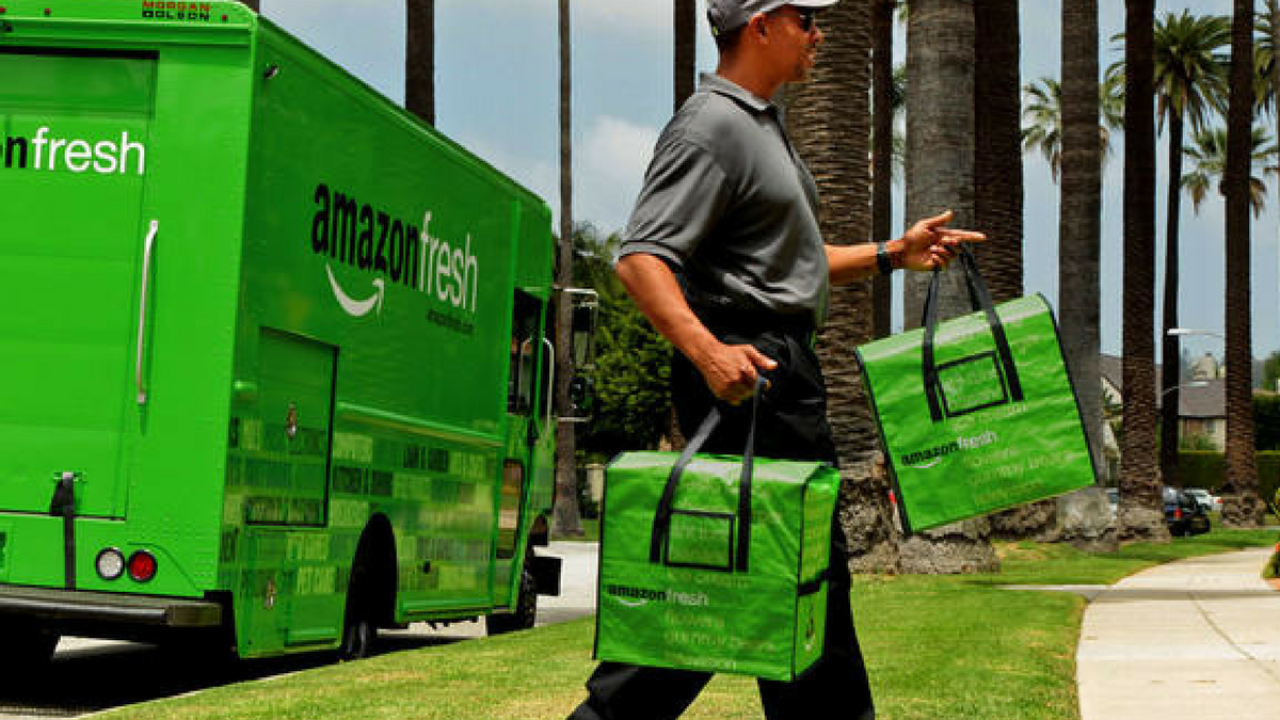 Amazon Prime members in select regions get fast and FREE grocery delivery on a wide selection of groceries including meat, seafood, produce, snacks and household essentials, with options for fast one- and two-hour delivery windows in select regions.
In addition, Amazon has just started accepting EBT Cards online in New York and is working to expand the program nationwide soon.
Amazon accepts EBT Online
SNAP EBT cards are now accepted on Amazon. This means that food stamp recipients can now use their benefits to purchase eligible groceries online at Amazon.
Currently, only New York EBT cardholders are eligible to use their SNAP benefits online at Amazon, but Amazon is looking to expand this benefit nationwide soon.
This means that New York EBT Cardholders have FREE access to AmazonFresh and Prime Pantry.
EBT cardholders can use their food stamp benefits to shop for eligible grocery and food items online at Amazon for home delivery.
Amazon Pantry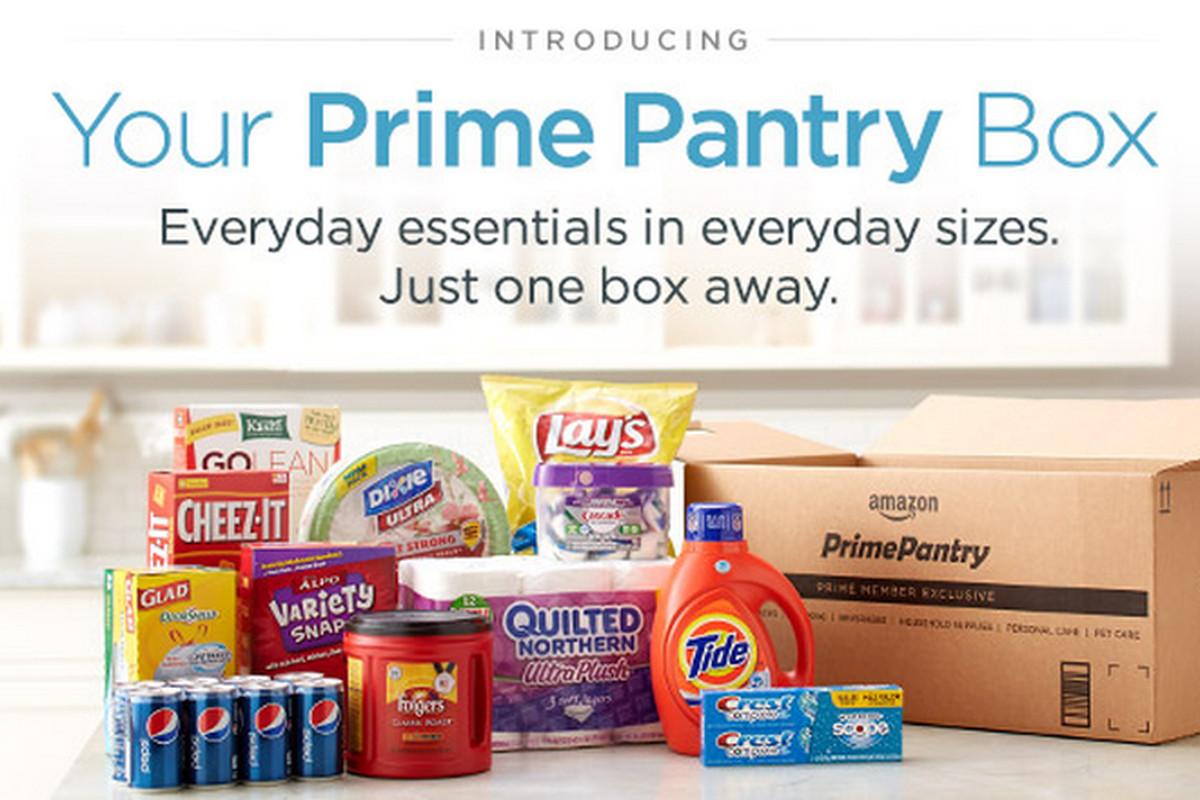 Amazon customers in select regions can shop for groceries and household products in everyday sizes, shipped separately from Amazon for a fee of $5.99 per order.
Prime members receive FREE delivery on Prime Pantry orders of $35 or more.
Amazon Prime Day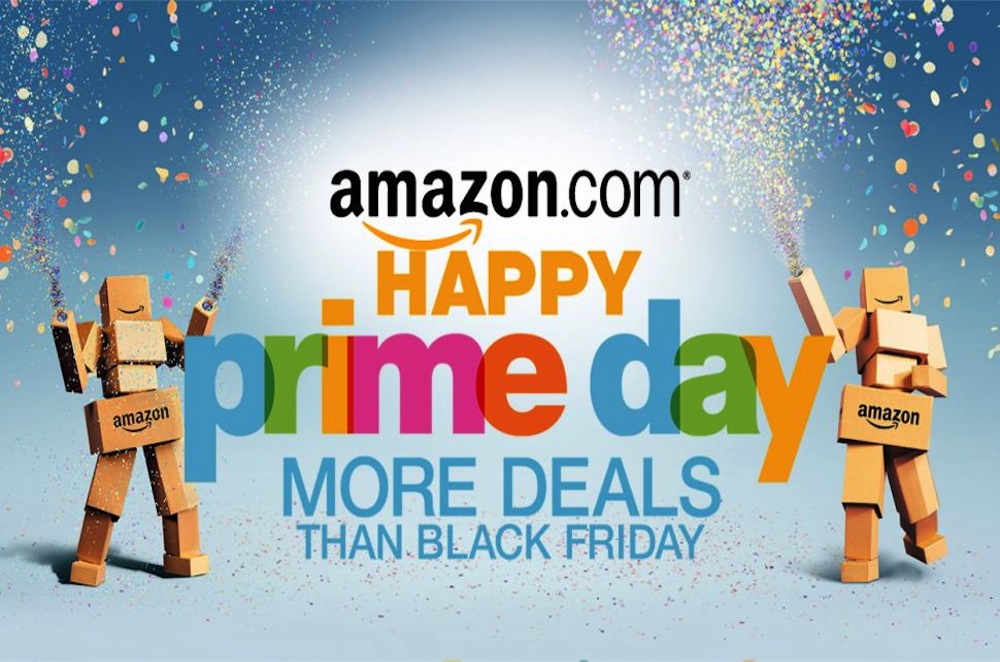 Then there's Amazon Prime Day. This is one of the biggest sales of the year on Amazon. It is called "Black Friday in July."
Prime Day is a customer-appreciation day sale — which stretched to 48 hours in 2019.
During this period, Amazon offers some of the company's best deals of the year, with a rotating list of deeply discounted products and new flash sales every hour.
What is Amazon Prime Discount for EBT and Medicaid?
Amazon wants to make Amazon Prime membership more affordable to low-income households.
Regular Amazon Prime membership is $119 a year or $12.99 a month. However, EBT cardholders & Medicaid cardholders can now get prime at $5.99 a month.
That's more than a 50% discount on the regular price.
The table below shows how the EBT and Medicaid discount on Amazon Prime compares to the other Amazon Prime memberships.
| | | |
| --- | --- | --- |
| Amazon Prime Membership | Price | Full Prime benefits |
| Amazon Prime month-to-month | $12.99/mo. | ✓ |
| Amazon Prime annual | $119/yr. | ✓ |
| Prime Student (monthly) | $6.49/mo. | ✓ |
| Prime Student (annual) | $59/yr. | ✓ |
| Amazon Prime EBT/Medicaid cardholders | $5.99/mo. (max. 4 yrs.) | ✓ |
Sign up for Amazon Prime Discount for EBT & Medicaid Cardholders
Here's how to sign up for Amazon Prime Discount for EBT and Medicaid:
Step 1 – Visit the Amazon Prime Discount Site
Visit the Amazon Prime Discount website and click on "Get Started". Click here to be taken to the website.
Step 2 – Upload EBT or Medicaid Card to Activate Discount
Next, you will be taken to a page where you will have to log in to your Amazon.com account or sign up for an amazon.com account if you don't already have an account.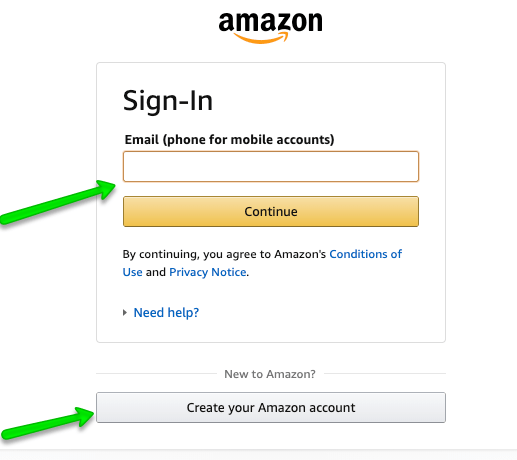 You need a current and valid Medicaid or EBT card to sign up. If you are currently receiving Food Stamps, WIC, TANF or General Assitance and have an EBT Card, you qualify.
Also, if you are an adult and currently receiving Medicaid, you qualify. You cannot use a child's Medicaid card for this discount.
Once you have logged into your Amazon account, you will be taken to a page like the one below.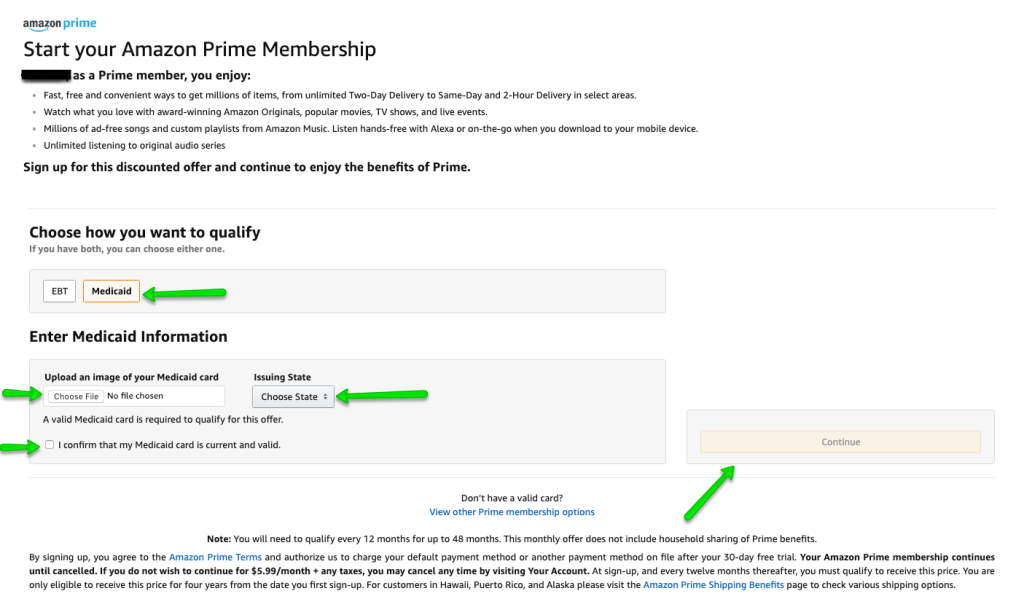 Once there, perform the following functions as shown in the image below with arrows:
Select "EBT" or "Medicaid" under "Choose how you want to qualify"
If you have an EBT Card, enter your EBT Card Number
Select your state under "Issuing State"
Upload a picture of your EBT card or Medicaid Card (you can use your Smartphone to take a picture of your card and upload it.
Check the box to confirm that your EBT card or Medicaid Card is current and valid.
Once you enter the requested information, click the "Continue" button. The continue button will only show once you enter all the requested information.
Note: Every 12 months, you'll have to verify you still have a current and valid EBT card or Medicaid Card.
Congratulations!!!! You can enjoy your Amazon Prime EBT Discount for four years.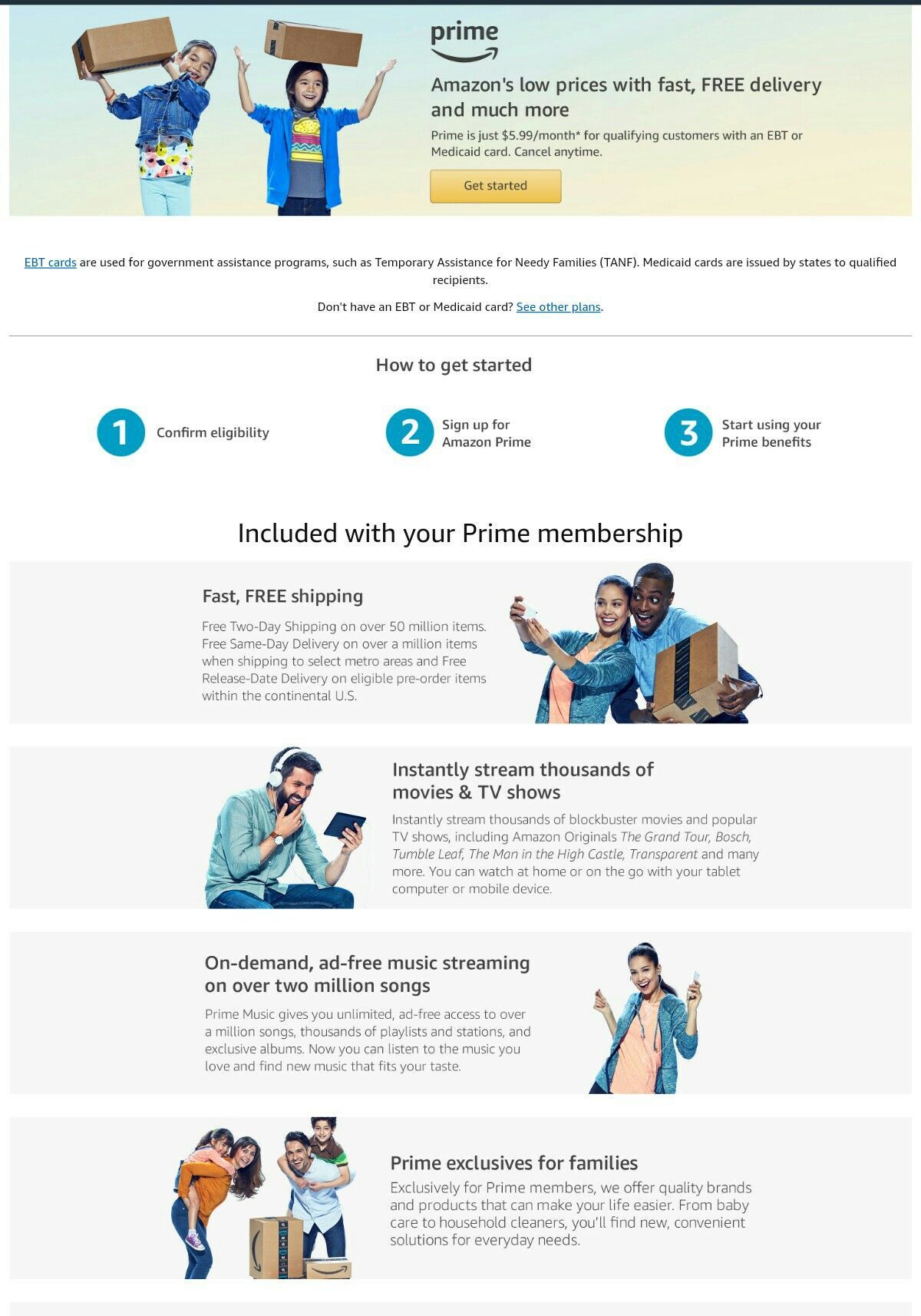 Amazon Prime FAQs
Who is eligible to use SNAP EBT benefits on Amazon?
At the moment, only EBT Cardholders from the State of New York can use their SNAP benefits on Amazon. Additional states eligible to use SNAP EBT benefits on Amazon will be added to the program in the coming months.
When will Amazon accept EBT Cards online from other states?
Amazon is expected to accept SNAP EBT in Alabama, Iowa, Maryland, Nebraska, New Jersey, Oregon, and Washington within the next few months. Check back to this page for updates as states are added.
Amazon Prime Discount for EBT or Medicaid Summary
We hope this post about Amazon Prime Discount for EBT and Medicaid was helpful to you. If you have questions about Amazon Prime for EBT or Medicaid, please let us know in the comments section below.
If you are currently receiving food stamps or Medicaid, be sure to check out Free Admission with EBT Program and Medicaid Income Limits 2020.