If you are currently receiving SNAP benefits in Oregon and would like to know which stores accept food stamps online, we can help. In this post, we will provide a list of Oregon Grocery Stores that Accept EBT Online for delivery and pickup. This includes Albertsons, Roth's Fresh Markets, Safeway, Walmart, and more.
If you are getting ready to use your EBT card to make a purchase online, it is important to know your card balance.
We have provided three ways to check your Oregon EBT Card balance below.
Lastly, if you are having issues with your Oregon EBT Card or need help reaching the Oregon EBT Customer service, we have provided the phone number below.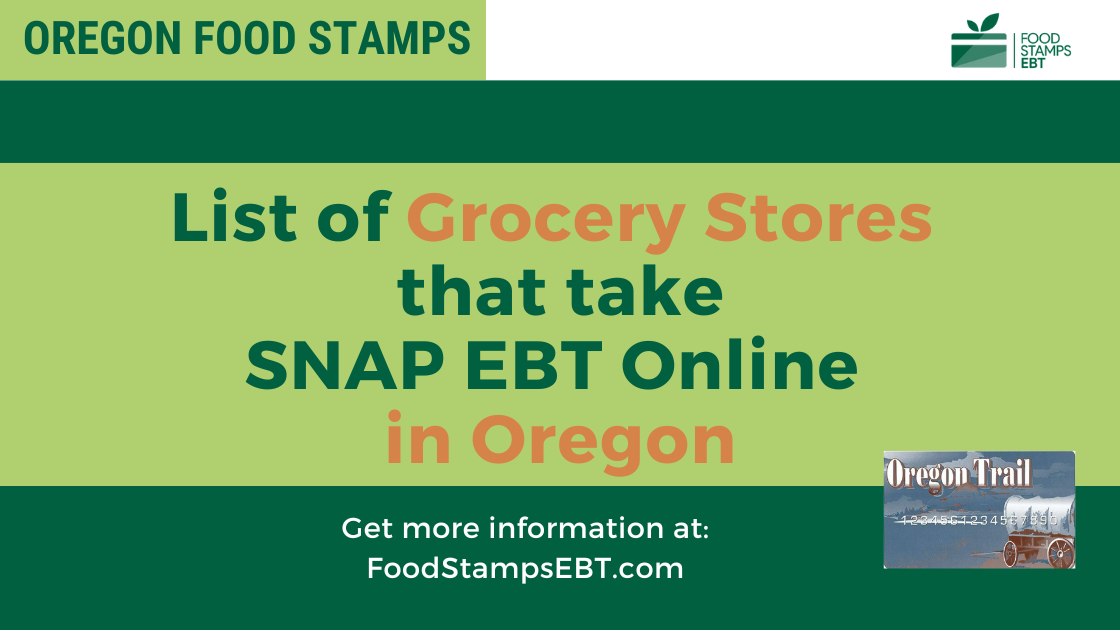 Oregon Grocery Stores that Accept EBT Online
Yes. As of January 2023, you can use your Oregon EBT card to purchase eligible food items online for pick-up and/or Delivery at the following 10 grocery stores:
Here's an image of the list for your reference.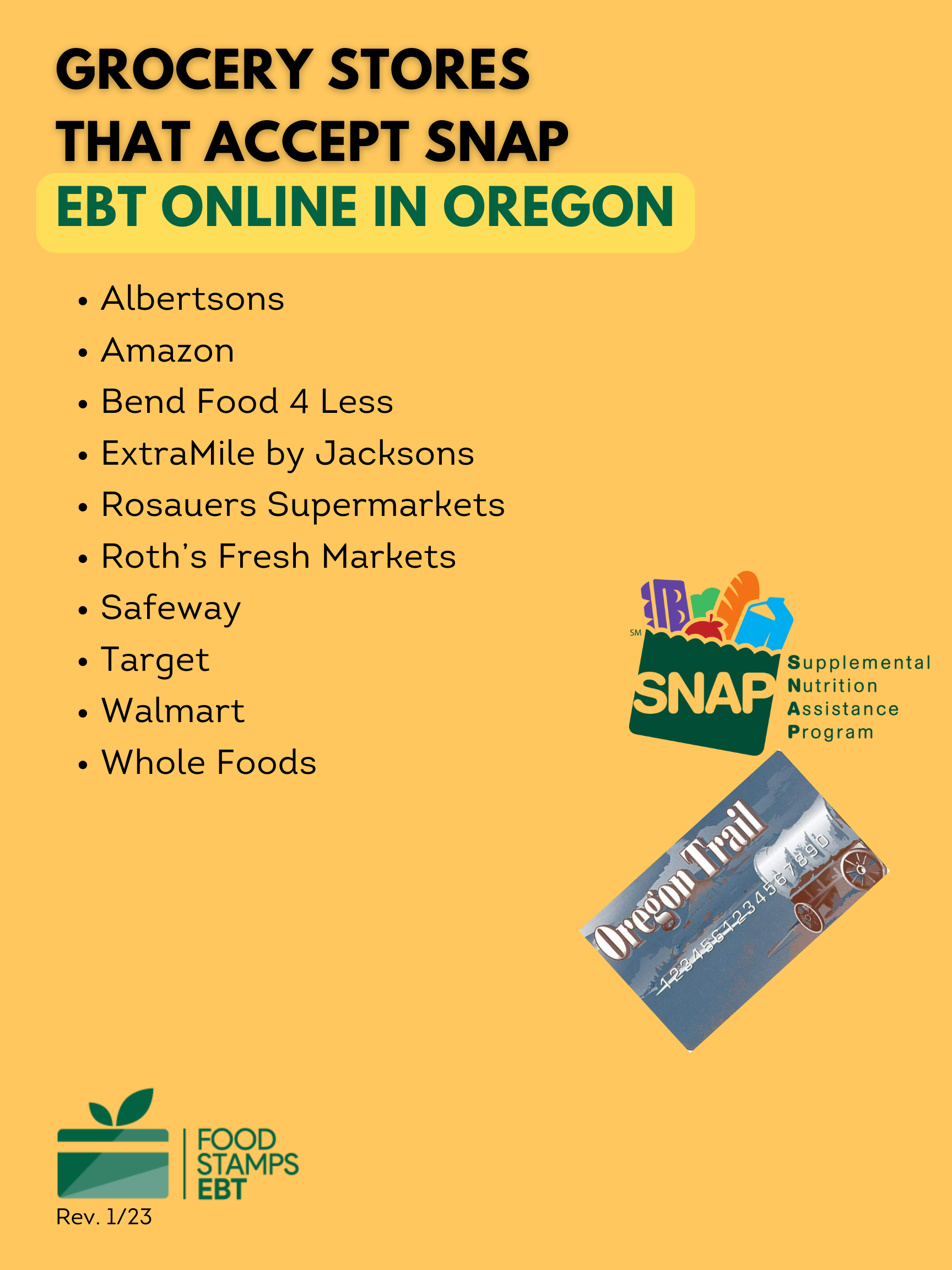 How do I check my Oregon EBT Card Balance?
There are three ways to check the balance on your Oregon Trail EBT Card:
Locate Your Last Purchase Receipt
One of the easiest ways to check your Oregon EBT Card balance is to find the most recent purchase receipt.
At the bottom of the receipt, you will find the current balance on your card.
Check Your Oregon EBT Card Balance Via Phone
The second option to check your card balance is to call the Oregon EBT Card Customer Service phone number at 1-888-997-4447.
The hotline is available 24 hours a day, 7 days a week.
Check Your Oregon EBT Card Balance Online
Lastly, you can check your Oregon EBT Card balance online.
To do so, visit www.e​btEDGE.com.
Oregon EBT Customer Service Phone Number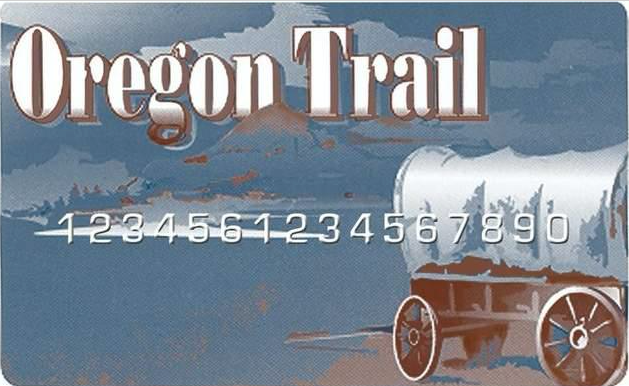 Here's how to reach the Oregon EBT Customer Service center.
Call:
Trail Card Help Desk at 1-888-997-4447.
The Oregon EBT Card customer service center can help with the following:
Your card is lost or stolen.
You want to change your PIN because you forgot it or if someone else knows your PIN. Your public assistance office may also be able to help you change your PIN.
You want to find out how much you have left in your account.
Your card does not work.
You have been charged for a purchase but you didn't get the food or you were charged too much for what you bought.
You have other questions or problems.
Farmers Markets In Portland that Double Your EBT Money
A great way to stretch your food stamps benefits is to shop at farmers' markets.
There are many advantages that come with buying produce and other food products at farmers' markets.
One of the biggest benefits is that some farmer's markets will even match your EBT card spending.
This means for every $1 food stamps money you spend on your EBT card, you get $2 worth of food, up to $20 per day.
This is called Double Up Food Bucks in Oregon.
Here's a list of Farmers' Markets in Portland Oregon that accept EBT and offer the Double Up Bucks program.
Come Thru Market
831 SE Salmon St
Portland, OR 97214
Hillsdale Farmers Market
1405 SW Vermont St
Portland, OR 97219
Hollywood Farmers Market
NE 44th and Hancock
Portland, OR 97213
King Farmers Market
NE 7th & NE Wygant
Portland, OR 97211
Lents International Farmers Market
SE 92nd and SE Reedway
Portland, OR 97266
Montavilla Farmers Market
7700 SE Stark St.
Portland, OR 97215
Sellwood-Moreland Farmers Market
SE Claybourne between SE
Milwaukie and SE 17th Ave.
Portland, OR 97202
OHSU Farmers Market
3181 SW Sam Jackson Park Road
Portland, OR 97239
People's Co-op Farmers' Market
3029 SE 21st Ave.
Portland, OR 97202
PSU Farmers Market
1803 SW Park Ave
Portland, OR 97201
Shemanski Park Farmers Market
SW Park and SW Main
Portland, OR 97205
South Waterfront Farmers Market
Elizabeth Caruthers Park,
S Bond st between S Curry st. and SW Gaines st.
Portland, OR 97239
St Johns Farmers Market
N Charleston & N Central
Portland, OR 97203
Woodlawn Farmers Market
NE Dekum St & NE Durham Ave
Portland OR 97211
Woodstock Farmers Market
4600 SE Woodstock Blvd.
Portland OR 97206
Oregon Grocery Stores that Accept EBT Online Summary
We hope this post on Oregon Grocery Stores that Accept EBT Online was helpful to you!
If you have more questions about your Oregon EBT or SNAP Benefits, please let us know in the comments section below.
If the meantime, check out our other articles on Oregon Food Stamps: